4-H Farm to Fork Day Camp Makes Big Impact!
Find this article at:
go.ncsu.edu/readext?741238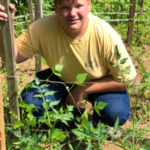 This year 34 Families and 68 youth participated and benefited from the $2,000 support donated by Haywood County Farm Bureau to support the annual 4-H Farm to Fork Day Camp; which was held virtually this year. We are immensely grateful to Farm Bureau for their support!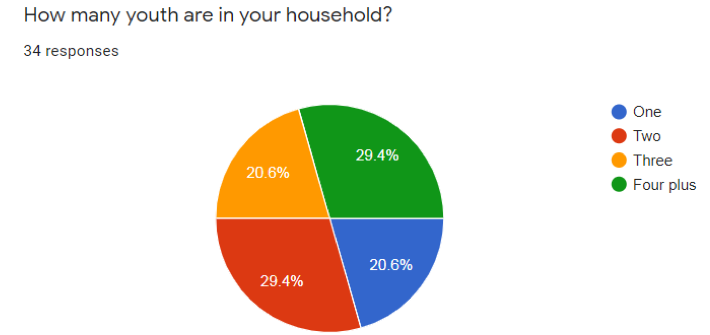 For programing camp was held Tuesday, May 19, through Friday, May 22. Each family received a garden starter kit that included: 9 Big Boy tomato, 6 crookneck squash, and  6 zucchini starter plants; as well as, 1/2 pound of Kandy Corn seed, 1/4 pound of okra seed, 1/2 pound of half runner beans, 2 four packs of marigold flowers, and a bag of lime fertilizer. Each family also received a family bag with curriculum activities for campers to complete as part of our virtual camp.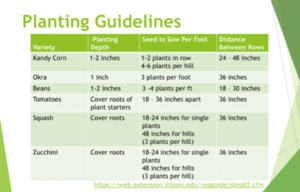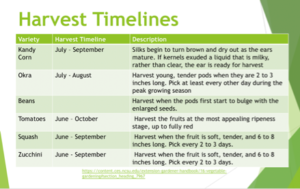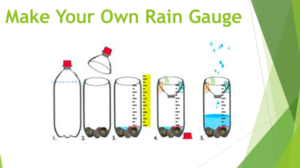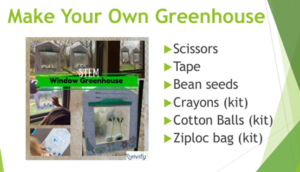 As part of registration, families were also asked to access their prior gardening experience. 6 of the 34 families indicated that they had no previous gardening experience and 6 families indicated that a parent had prior gardening experience but had not gardened with their family. The chart below indicates that 35% of participating families had not gardened together before as a family.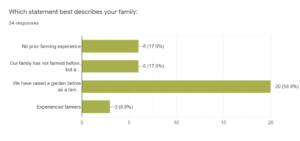 Two presenters from Haywood County Farm Bureau took part in the virtual camp this year: Bill Holbrook and Josie Presnell. Holbrook told campers about mission and values of Farm Bureau and their work with the schools and our community. Holbrook shared stories about his personal gardening experience and advise for garden maintenance. Josie gave a virtual tour of Presnell Farms. Campers learned about all of the products they carry including: home-grown meat, fresh produce, dairy products, canned goods, and baked goods. Josie told youth about her families operation, her involvement with agriculture and experience with Future Farmers of America.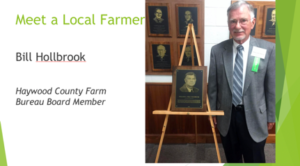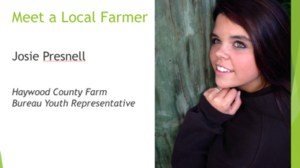 Camp this year featured camp songs, virtual agriculture game, hands-on curriculum activities where youth created their own greenhouse, built a gain gauge, and learned about different methods for seed propagation. Workshops centered around each of the provided seed and plant starter varieties to ensure families would know how to plant each type, when to expect harvest, and maintenance strategies. Sam Marshall, Extension Horticulture Agent, led a session on garden maintenance strategies and promoting the master gardener program as a community resource for garden related questions.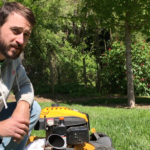 As part of camp, each family received a garden hoe; instead of a camper t-shirt or hat this year, as well as regular mouth canning lids. With Covid-19 canning lids have been difficult to source, each family was given canning lids to help them process their harvest this fall. Also as part of camp, Farm to Fork hosted a Show and Share. Each family was invited to share pictures of their garden, their favorite family recipes utilizing their fresh produce, and how things were going in the garden, and if they had any questions. Here are some pictures from the show and share.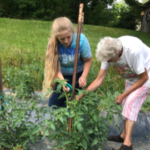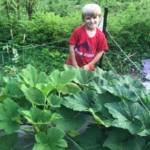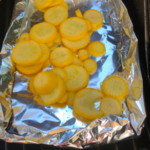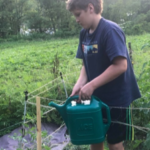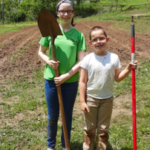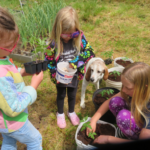 Farm to Fork Day Camp also included a Can Along Class with Family and Consumer Science Agent, Julie Sawyer. She demonstrated how to can tomatoes in a three hour session; in which families were invited to can along with Julie to really make sure they understood the entire canning process. Seven families from Haywood County and six families from Macon County, who were participating in a similar gardening program, participated in the training course.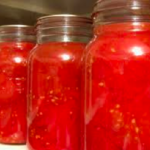 Garden produce will continue to pour in this Fall. Many of the families say they are getting lots of squash, zucchini, green tomatoes, rocks, and weeds coming in, in their garden. 4-H will send out a final farm to fork and garden evaluation for families to access skills learned, produce grown, and program successes to complete after harvest.