January Is National Radon Action Month.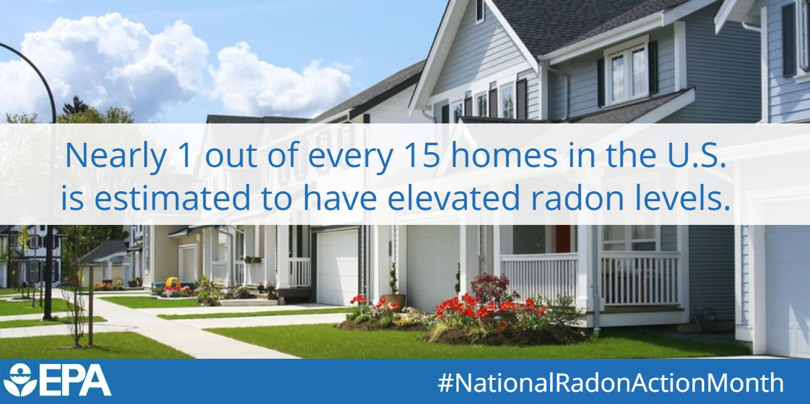 Each year 15,000 to 22,000 people die from lung cancer resulting from exposure to naturally occurring radon gas. This odorless, colorless gas  is the second leading cause of lung cancer in the United States. Roughly 54 percent of those diagnosed with early-stage lung cancer are expected to live no more than five years after diagnosis.
As winter time sets in throughout North Carolina and homes are sealed up to keep warm, it is an excellent time to make plans for radon testing in your home. The North Carolina Radon Program of the North Carolina Department of Health and Human Services educates families and homeowners about radon gas, how to test for radon gas and how to lower the radon levels within a home which lowers the risk of lung cancer.
Information about testing and fixing radon problems is available through the North Carolina Radon Program website http://www.ncradon,org
The cost of lowering radon levels in a home averages to about $1500.00. The North Carolina Radon Program sought help for families that might struggle to meet that expense. The Self Help Credit Union stepped up and created a loan program specifically for radon mitigation.
Lung Cancer can strike anyone, even a nonsmoker. Test your home for radon and lower your family"s risk of lung cancer. Fro more information visit  http://www.ncradon.org