September Is National Fruits & Veggies Month!
Find this article at:
go.ncsu.edu/readext?729938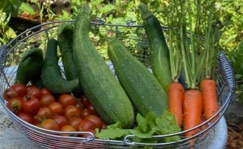 The Produce for Better Health Foundation has declared September as National Fruits & Veggies Month and I don't know about you but I can definitely celebrate this!
Before you get your excuses ready just know that I am here to declare that fruits and vegetables can be delicious, easy to prepare, cost-effective, and healthy, whether they are fresh, canned, frozen, packaged, or dried. I know that everyone has at least one favorite fruit and vegetable and I challenge you to come up with those favorites and share your favorite way to prepare and eat them. More about that later.
Growing your own fruits and vegetables in a garden, raised beds (like the vegetables from my raised beds above) or even a container garden can provide you with some wonderful seasonal veggies. A trip to your local tailgate market or roadside stand during growing season and often in the offseason can be a great resource for fresh reasonably priced fruits and vegetables. Many tailgate markets offer coupons to SNAP recipients making it possible to double the amount of fruits and vegetables for the same price. Do not forget grocery stores! They offer an endless variety of quality fruits and vegetables with something always on sale.
There are many non-professionals as well as some professionals out there today offering advice on eating healthy that has resulted in lot of misinformation and confusion. There is one message however that dietary patterns, nutrition experts, medical professionals, and nutrition educators can agree on and that is "eat more fruits and vegetables"! The overwhelming evidence that eating more fruits and vegetables has a positive effect on your health is undeniable!
Eating a variety of fruits and vegetables provides a wide range of valuable nutrients. According to the Med Instead of Meds program, as fruit and vegetable intake goes up weight goes down. Other benefits include managing your blood pressure, decreasing the risk of cardiovascular disease, decreased risk of type 2 diabetes, improved eye health, protection against cognitive decline lowering the risk of developing Alzheimer's, and decreasing the risk of some forms of cancer.
As I mentioned earlier, the fruit and vegetable message is an easy one: Eat More Fruits and Vegetables!  Where do I start you may ask? The bigger the variety the better! Eat a variety of fruits and veggies that also vary in color. If you want to change the texture or add some flavor there are countless digital, paper, and social media resources out there with wonderful healthy recipes and ideas to help you increase your fruit and vegetable intake. Fruits and vegetables can be eaten raw, roasted, grilled, sautéed, steamed, stewed, frozen, marinated, fermented, and pickled and still be a healthy choice.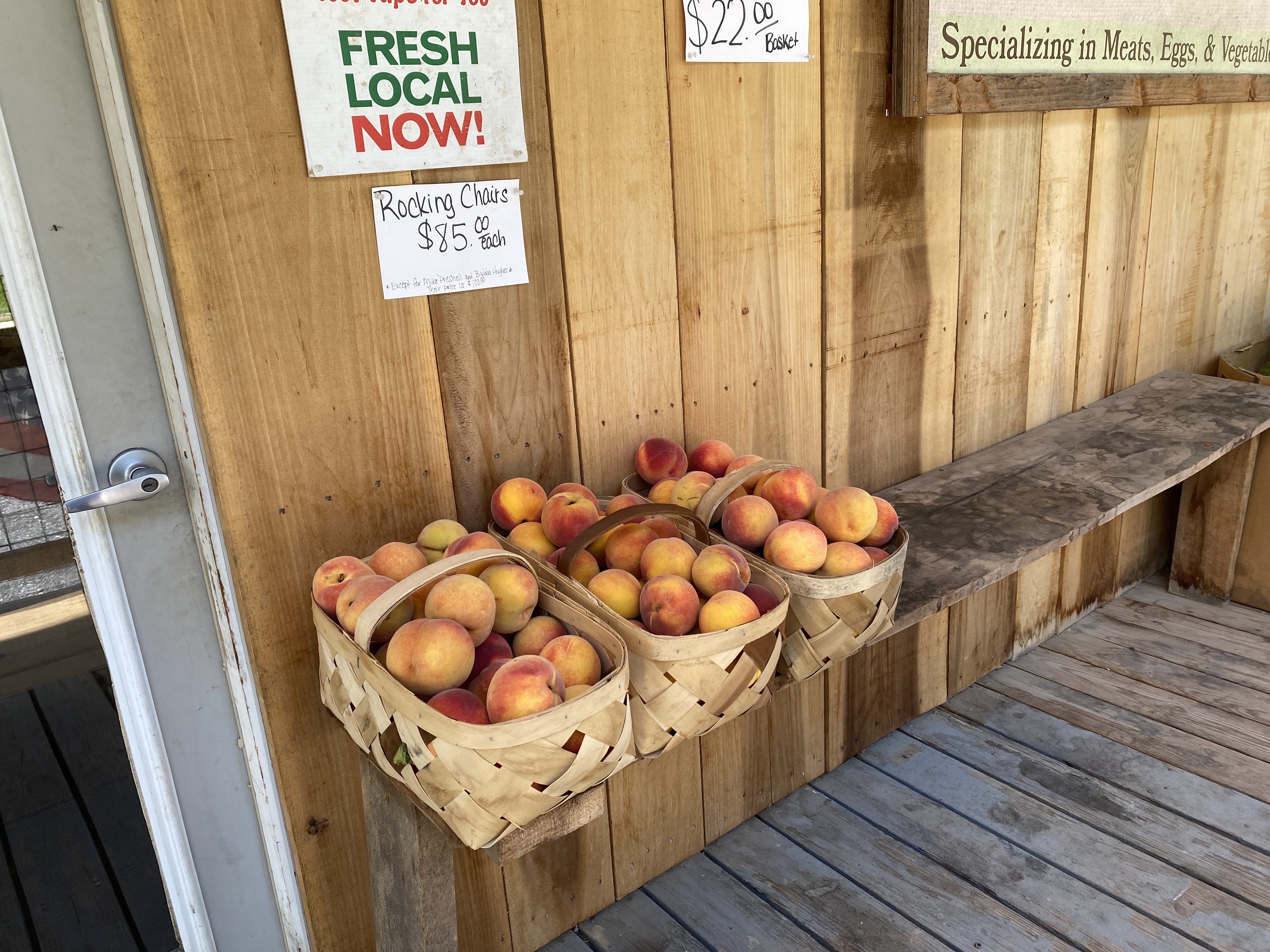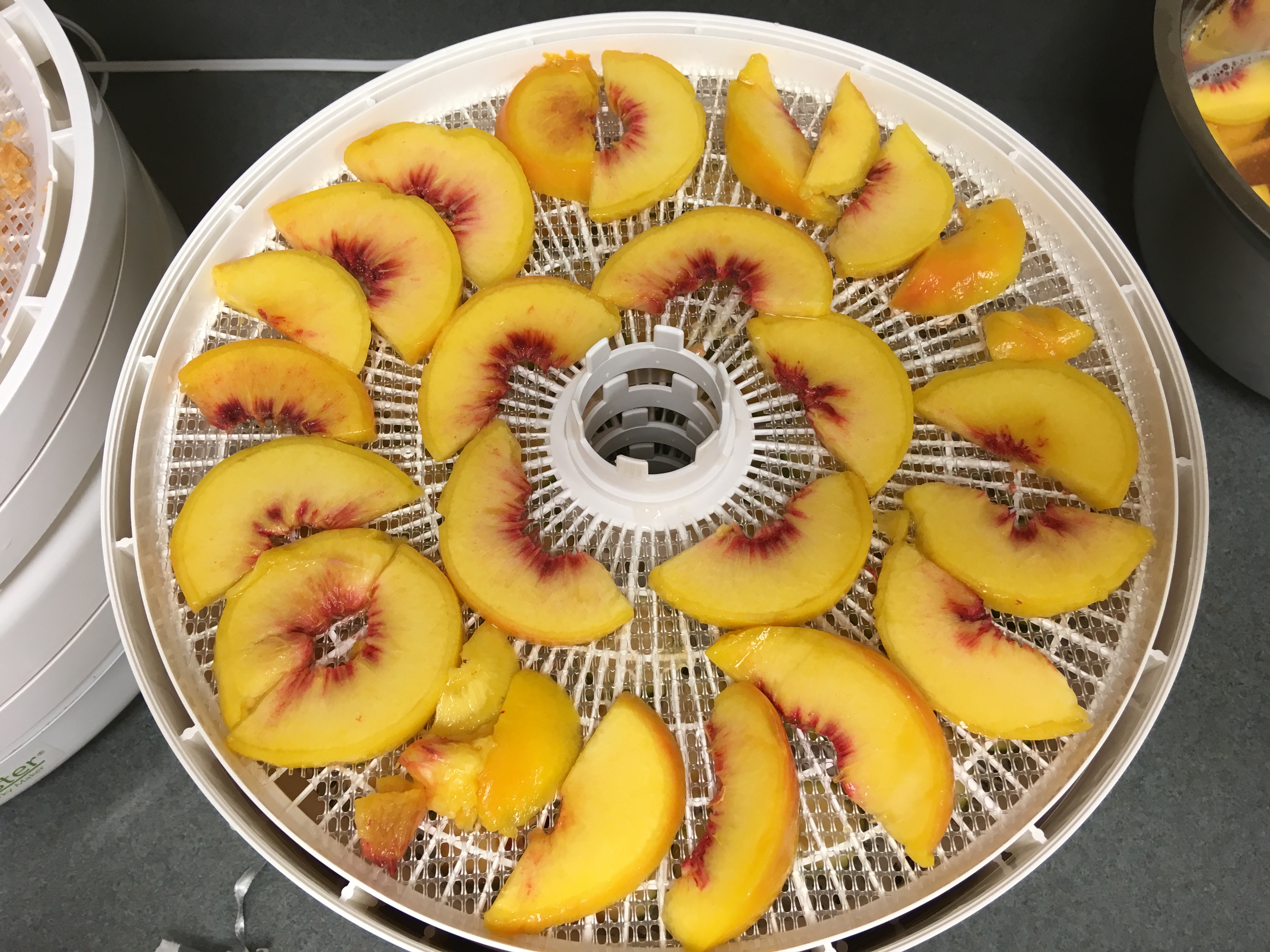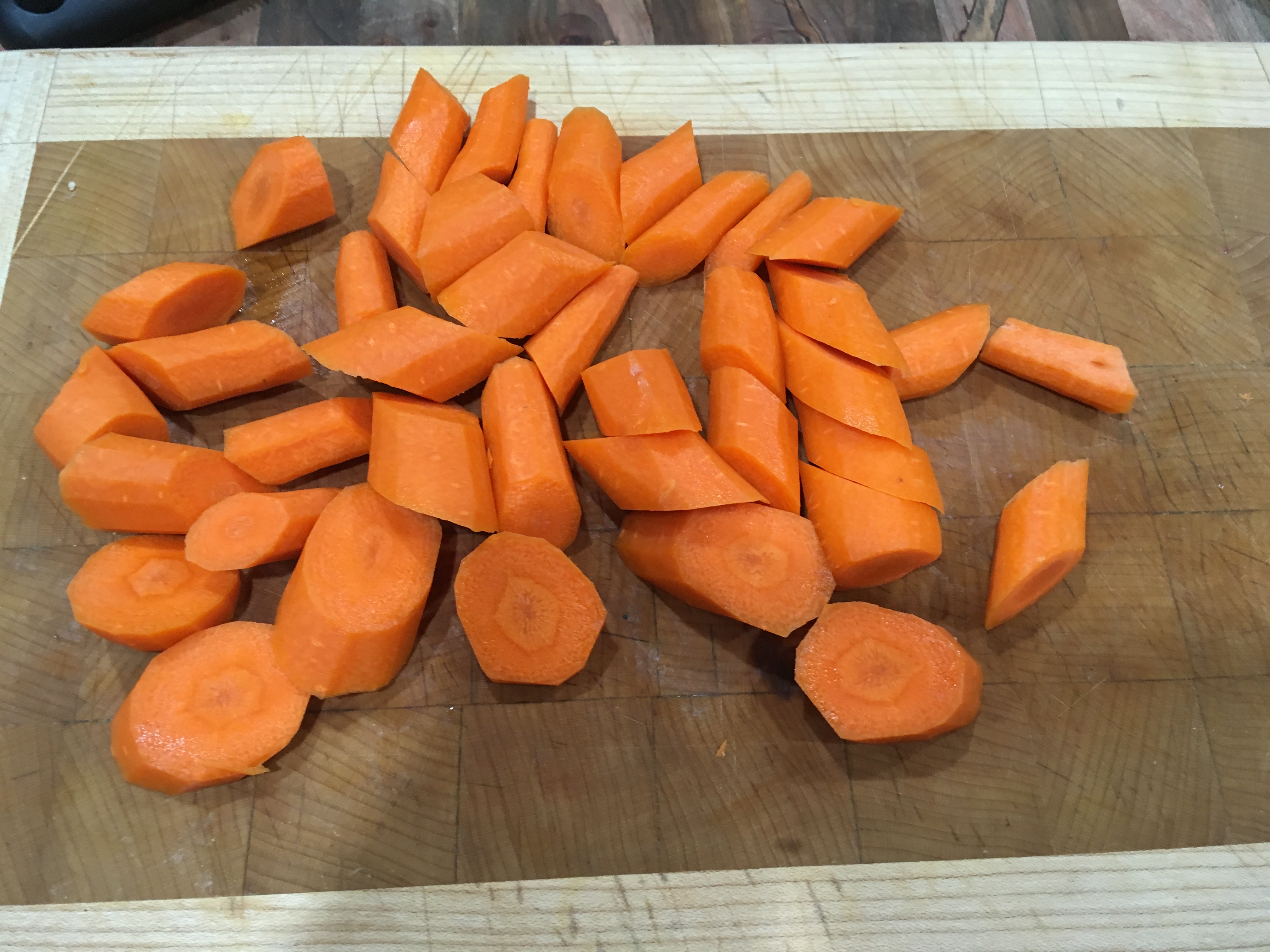 Eating fruits and vegetables when they are in season is a special treat! Peaches are still coming into our local roadside stand from South Carolina and I cannot get enough of them! I am also still getting cucumbers, cherry tomatoes, zucchini, carrots, cilantro, lettuce, and herbs from my raised beds.
I am looking forward to sharing my favorite fruit and vegetable recipes and ideas as well as hearing from you about your favorites. Be sure to "like" N.C. Cooperative Extension of Haywood County's Facebook page during the month of September to see my favorites and take the challenge to share your fruit and veggie favorites, pictures, and recipes!
For more information on eating more fruits and veggies see the following links: